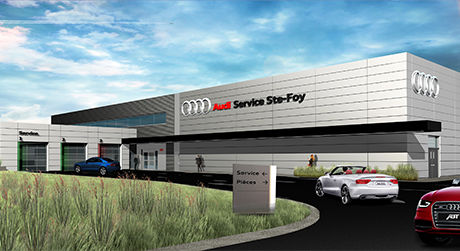 Already 10 years to serve you!
Located in the heart of Quebec City, near Lévis, along the Henri IV highway, Audi Ste-Foy has a large inventory of new vehicles. In addition, our used vehicles department has more than 30 Audi Certified vehicles on site! Our highly experienced Audi brand specialists, as well as experienced technicians, will do their utmost to provide you with a high-end, professional experience tailored to your needs. Use our various online resources to help you make the right choice from our full line of Audi vehicles.
Make your entry into the big quattro family of Audi Ste-Foy today!